Images are printed either on a fine art watercolor textured paper or metallic photographic paper. Watercolor paper gives the image a slightly textured and painted look. Metallic paper pops the reflective light attributes of the image. The artist has determined the paper used for each image.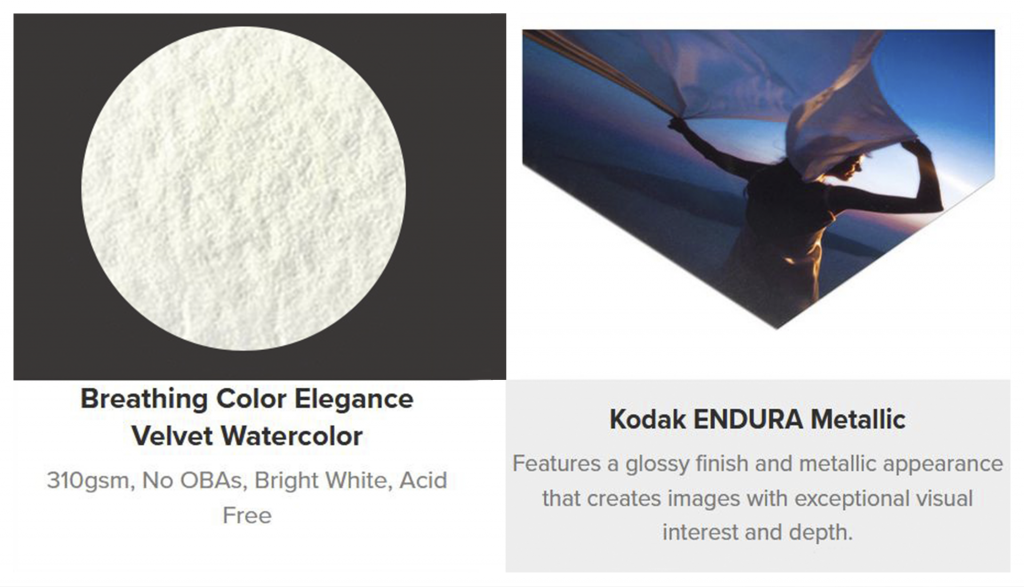 ---
There are two frame options for most product selections. The exception is Reveal Mat Products only come with Black Box Wood Frame. Images are mounted on 1/4″ foam board before framing. Framed products will have an Acrylic Insert in lieu of glass.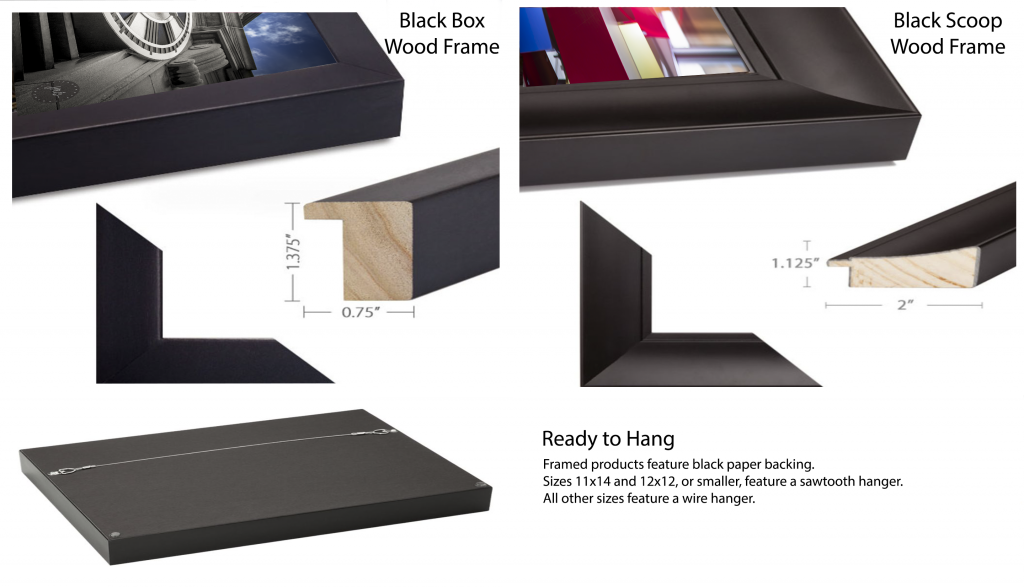 ---
Images are available with either a single mat or double mat option depending on what the artist determined to be the best display for the print.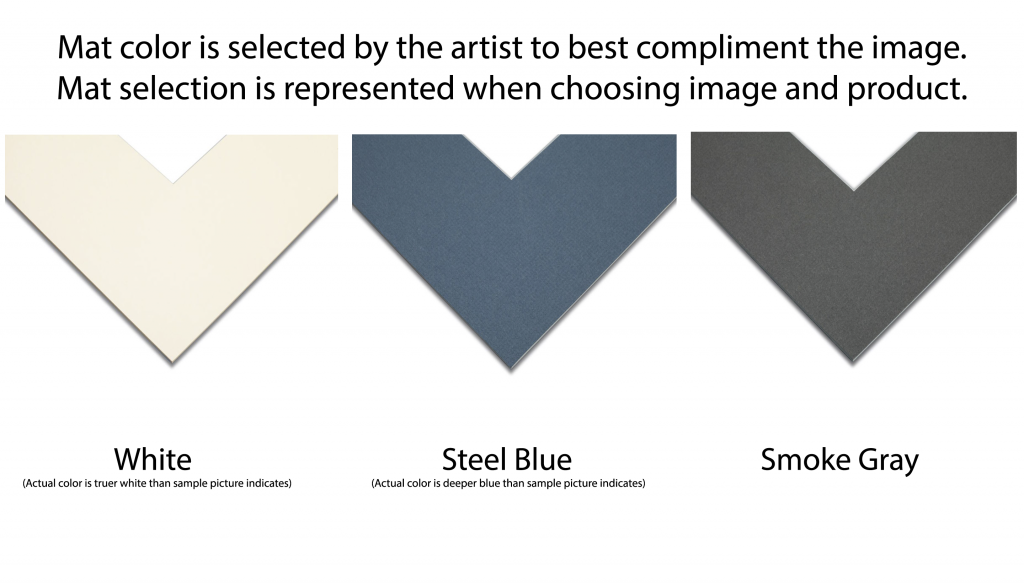 ---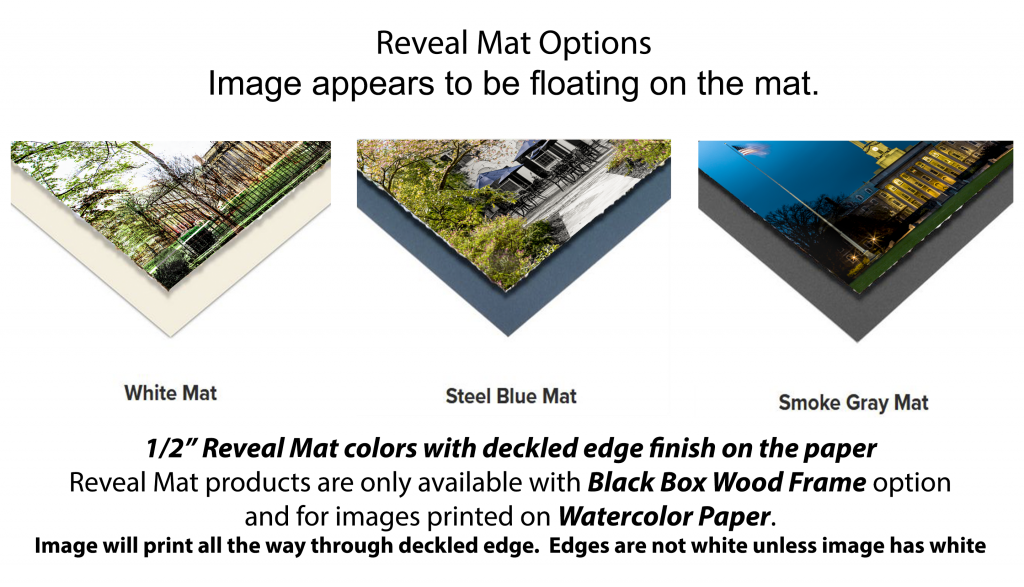 ---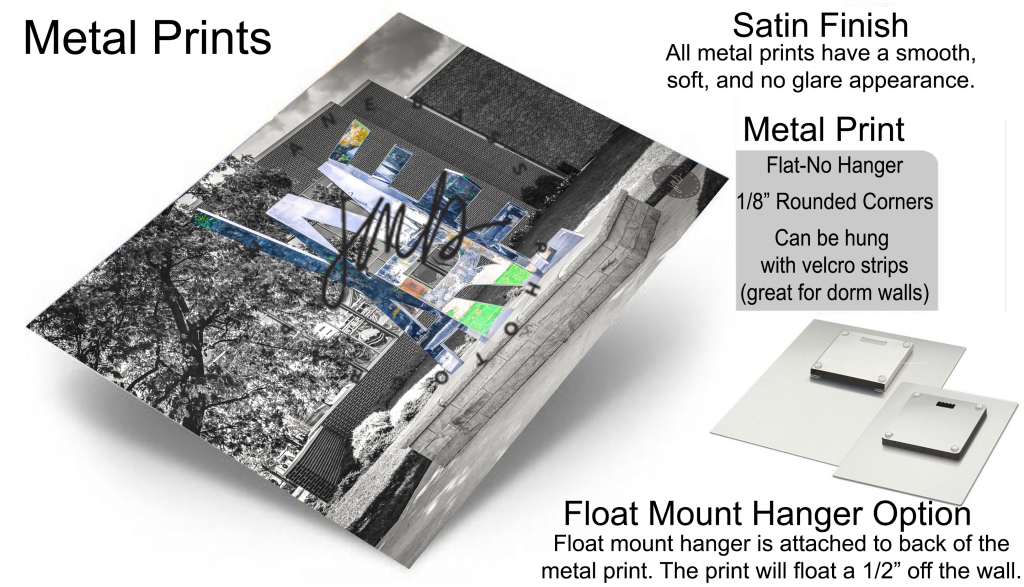 ---